Eat That Question – Frank Zappa in His Own Words
Eat That Question - Frank Zappa in His Own Words
France, Germany 2016 / 93 min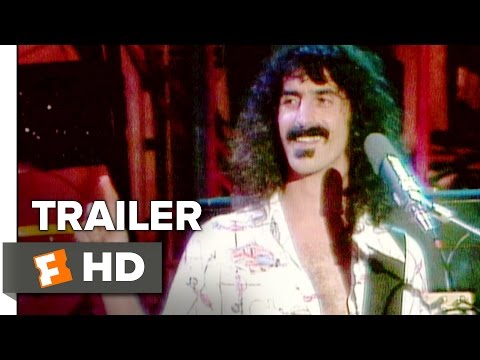 A film portrait of a unique, incredible, and-perhaps more than anything-controversial figure. Some revered him as a great experimental musician, while others treated him with contempt, seeing him as nothing more than a typical madman and the author of vulgar texts. Born in 1940, Frank Zappa was a self-taught composer, musician, and producer. While his work fluctuated between the avant-garde (always strongly influenced by the work of Edgar Varèse) and contemporary music, it often referenced popular music. He was famous for his ironic and humorous lyrics, as well as the distinctive mustache that he wore for most of his life. In his film, Thorsten Schütte allows Zappa himself to speak, putting together the story from carefully selected archival materials: statements by, and interviews with, Zappa from different periods of his work, fragments from concerts and rehearsals, as well as media comments about him. We follow his successful music career since the days when, as a teenager, he played a bicycle as a musical instrument on television, to his time of exploration and through to the 1980s, a period that was very productive, and right up until the last days before his death in 1993.
Katarzyna Boratyn
nagroda publiczności ufundowana przez /
the audience award sponsored by
sections:
The most important documentary productions of the season, showing predominantly America in the XXI century.
The competitions are the focus of every film festival and The American Film Festival has two premiere competition sections. Spectrum, which is a panorama of contemporary American cinema (14 films in competition), and American Docs, where the season's leading documentaries showing various faces of America vie for the top prize (10 films). The audience awards will go to films competing in two categories, feature and documentary. The awards in both competitions, $10,000 and $5,000, are sponsored by BNY Mellon, while the special prize is provided by the Ale kino+ cable station (offer to purchase broadcast rights). ji).